Affiliate Programs
Not everyone that wants to start an online casino has the money or the infrastructure to create one from the ground up. This is where an affiliate scheme can be useful because they will provide you with all you need to start including a software provider, licenses and even a website. All you need to do is operate the casino and ensure it is running smoothly.
Many affiliate schemes will also provide you with support so you can learn the business and make the casino a success. These types of schemes can be useful to teach you the way casinos work, so you can then go on to start your own casino in the future.
How Do Affiliate Programs Work?
If you want to become part of an affiliate program, then you need to do your research thoroughly before you choose. While many of the affiliate programs are well organized and supported, there are those that can be nothing more than spam sites. This won't gain you a good reputation, so they need to be avoided.
Becoming involved in an affiliate program is far easier than setting up an online casino yourself. They will have all the software, tools, and support you need to offer online gaming. However, you will be running the site day-to-day, and be responsible for the way the site is managed.
All of the games are provided by the affiliate program, so you won't need to source them yourself, but you will need to ensure that the site and the games are run within the guidelines of your license.
Once you have set up your affiliate site, you will pay a fee to the affiliate to run the casino, and they will provide the support.
What to Look For in an Affiliate
When you are looking for an affiliate, there are a number of factors that you should be aware of before you sign-up.
Players will have games that they will love and want to play all the time. You should see if an affiliate has the most popular games as well as a good range of games available.
Security is an issue not just for you, but also for your players. If you choose an affiliate with poor security protocols, then you may be opening up your players to a range of viruses and other malware that could seriously impact their personal data. Poor security will also mean more issues for the software and the games, which could result in frequent downtime.
Support is key to keeping your site running smoothly. You need to have the support available in some form whenever you need it as problems can occur at any time. If you need to shut down the site for many hours, this can greatly impact your reputation and your players will be less likely to return.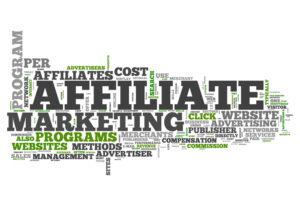 To see how well an affiliate program works, you should look at any reviews there may be from other users, or players. These can be an invaluable insight into how well the software works, and the support offered. It is important, however, to look at a variety of reviews to get the best overall picture rather than looking at only the first few.
Affiliate programs are a great way to start an online casino without having all the start-up costs and work that goes with it. Once you have been running your casino for a while, you will have the experience to move on to a casino of your own.